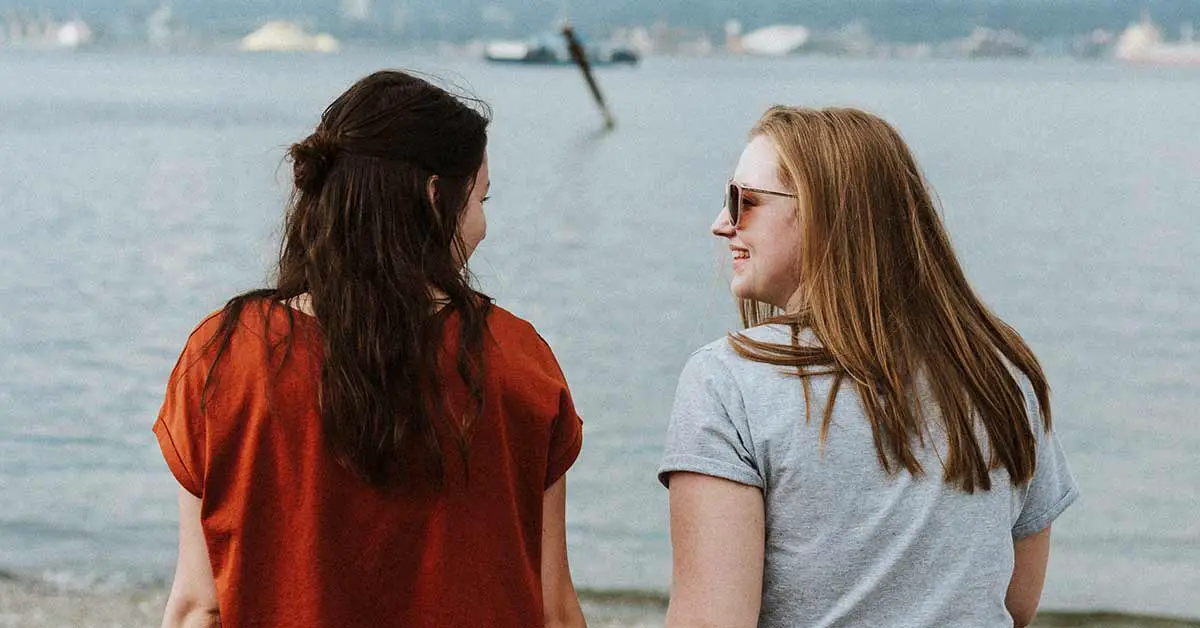 5 Surefire Ways To Make New Friends In A Disconnected World
"Right now, someone you haven't met is out there wondering what it would be like to meet someone like you."

– Unknown
Making new friends can be an intimidating endeavor, but it is definitely worth trying.
After all, friendships make up a big part of our lives and are vital to our mental well-being. 
They are the ones who stick witch us through thick and thin and never abandon us in times of need. Without them, life wouldn't even be half as fun and we couldn't be who we are if it wasn't for our friends.
Those who seem to make friends easily were most likely seclusive themselves at some point in their lives and their social skills were probably developed over time. And this is exactly why you too can learn to become better at socializing with time and practice.
Here are 5 excellent tips on how to make new friends in the disconnected times we live in.
1. Get out of the house
Desperately swiping through social media apps is not going to get you any true friends.
Start going out more, and if you don't have anyone to go out with, you can look-up local events in your area. For example, if you're into painting or gardening, you might want to take up some classes to meet like-minded people. And that is a definite step in the right direction.
2. Be your true self
There are many steps you can take to make new friends. But it's crucial not to hide who you truly are or to try too hard. What you really want is to be liked and accepted for being authentic and show people what you really stand for and are passionate about.
It gives people the chance to appreciate your own unique point of view on life. Being true to yourself also increases your chances of finding like-minded people and ultimately even a life-long romantic partner.
3. Make the first step
While it can certainly feel uncomfortable to approach new people, you should conquer your fears and go for it. You could miss out on a lot of good opportunities to make new friends and an active social life if you wait for others to come to you.
Keep in mind that there's no harm in having an awkward interaction with others. Do your best and make an effort to chat-up new people without overthinking it.
Furthermore, the circumstances under which you can plan your next meeting can be as simple as having a quick coffee or playing a game together. Don't waste precious time waiting to be approached. It is much better to feel a little embarrassed for trying than to look back at your life one day only to realize how foolish you were not to.
4. Be down to earth
Do not look down on others because of your success in life. Anything that you do is for your own self-esteem. Constant bragging will make you unlikable. Be down to earth and be willing to listen to other people's viewpoints. They may know something that you do not. This gives birth to mutual respect, which in turn strengthens bonds.
5. Keep working on yourself
In order to attract decent people in your life, you should do everything you can to be one yourself. True friendship is not about gaining something from the other person, but about what you can both contribute to the prosperity of the relationship. You cannot bring anything meaningful to the table if you have not made any positive investments in yourself first.
Work on yourself and keep growing. Also, do not expect things from people that you would not do for them. Friendship is about giving and contributing to the success of others.
Check TheSchoolOfLife's invaluable advice on how to approach strangers at a social event by clicking below.
We hope this article was of help to you. Let us know your thoughts on the topic by joining the conversation in the comments and please share if you've enjoyed the read.