$400K Lamborghini destroyed after racers try to grill meat through the exhaust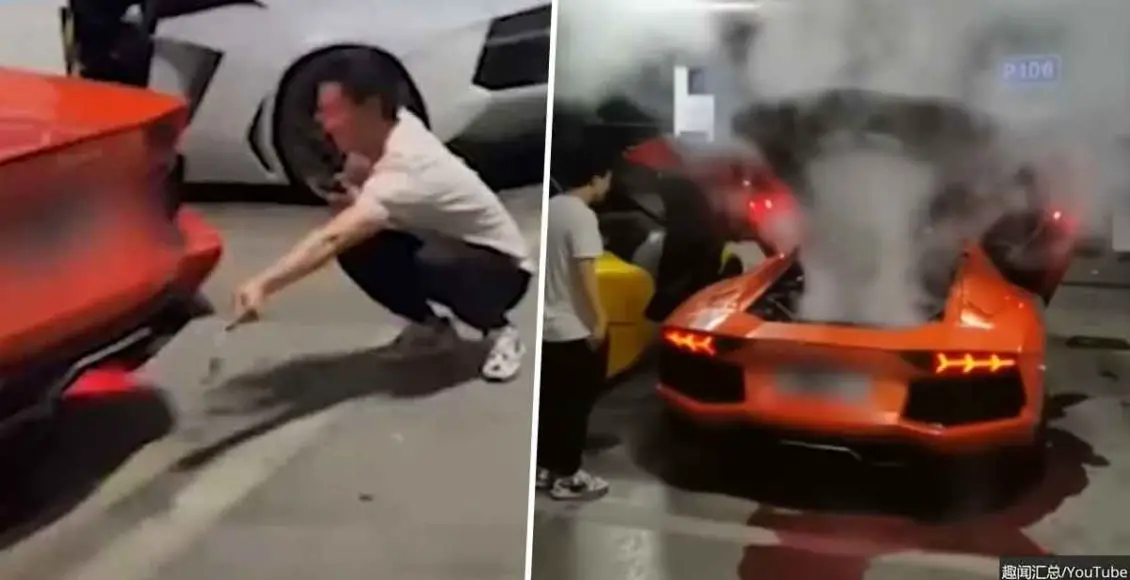 Chinese racers totaled a $400,000 Lambo after trying to grill meat through the exhaust. 
What is the first thing you would do if you had a $400K Lamborghini? These car enthusiasts, for example, tried to grill meat on the vehicle's exhaust. However, their awesome idea didn't go as planned.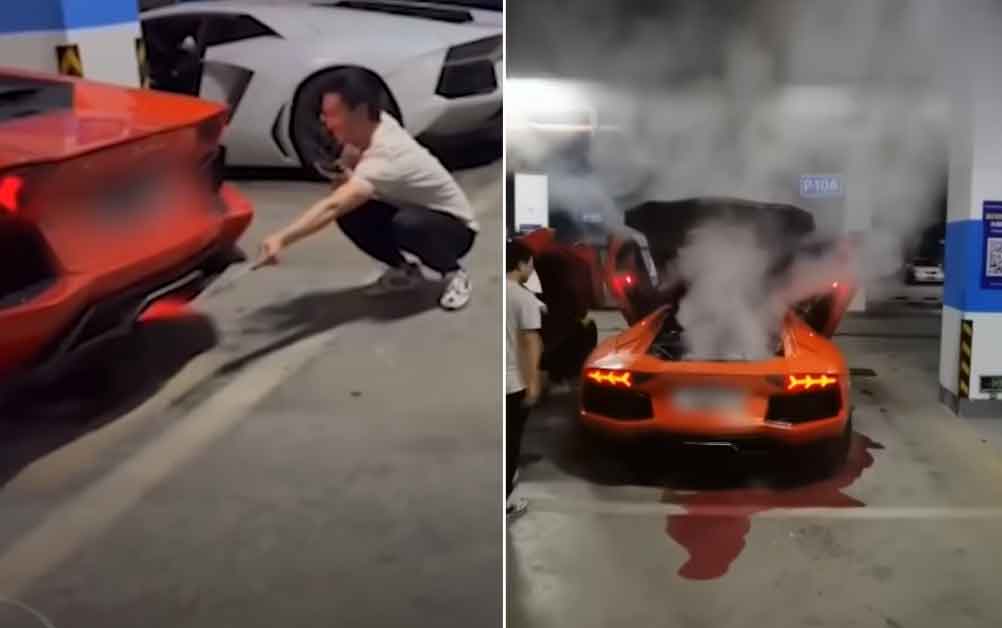 In a recently posted video, some Chinese racers can be seen trying to cook meat on a Lamborghini Aventador's exhaust. While their plan seemed absolutely thrilling at first, it ended like a crime scene.
Although for a few moments everything seems to be working out just fine, the situation quickly changes as a cloud of smoke erupts from the engine.
Some speculate the car broke because of the way its powerful V-12 engine works with the coolant lines.
As Unilad explains, if the Lamborghini is accelerated while it is cold and the thermostat is closed, it will cause a lot of pressure on the coolant lines. In the video, it seems that the pressure is building up, and the coolant tank breaks, followed by a cloud of smoke. Many viewers comment that the blood-red coolant streams that covered the floor beneath the car made it look like the Lambo was bleeding.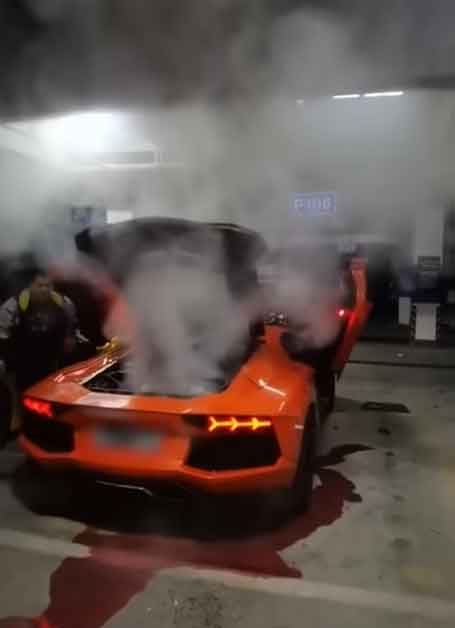 However, some believe that the vehicle is probably fine and would only need a few light repairs. Still, imagine how much a light repair would cost for a $400K race car.
Others have criticized the owners for depreciating the car:
"If he doesn't understand what that's doing to the car, he shouldn't have it. One of the worst things you can do is repeatedly rev a car in neutral. It's not designed for that, especially a Lambo."
Apparently, this car enthusiast does not value his car as much as that Zimbabwe man who nearly starved to death so God would give him a Lambo.