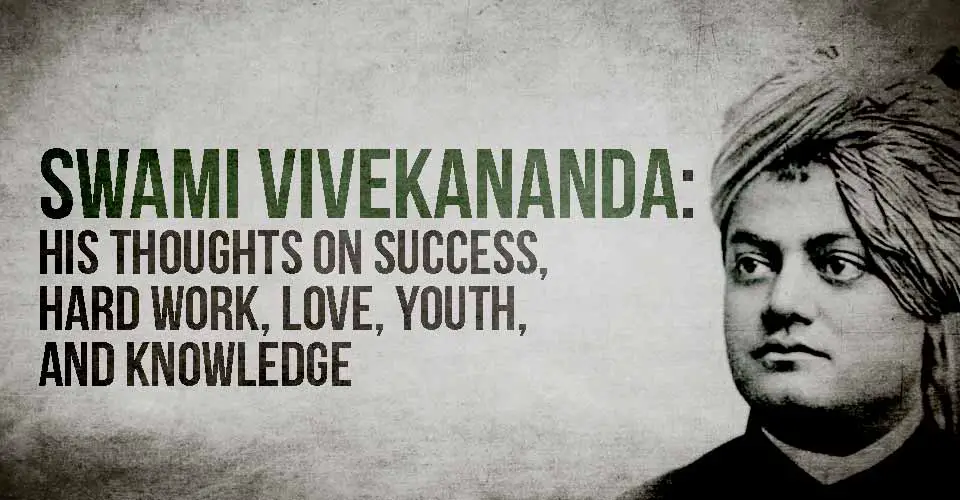 Swami Vivekananda (12 January 1863 – 4 July 1902) was an Indian Hindu monk and chief disciple of the 19th-century Indian mystic Sri Ramakrishna Paramhansa Deva.
He was a key figure in the introduction of the Indian philosophies of Vedanta and Yoga to the Western world. He introduced Hinduism at the Parliament of the World's Religions in Chicago in 1893. He is best known for his speech which began, "Sisters and brothers of America". Vivekananda conducted hundreds of public and private lectures and classes, disseminating tenets of Hindu philosophy in the United States, England and Europe. Vivekananda was born Narendranath Dutta and was interested spiritually from a young age. On 4 July 1902, Vivekananda awoke early, went to the chapel at Belur Math and meditated for three hours, taught about the philosophy of yoga to pupils, and later went to his room – asking not to be disturbed. He died at 9:10 p.m. while meditating. The rupture of a blood vessel in his brain was reported as a possible cause of death.
Vivekananda fulfilled his prophecy that he would not live forty years. According to his disciples, Vivekananda attained mahasamadhi – the act of consciously and intentionally leaving one's body.
His disciples believed that the rupture was due to his brahmadanda (an opening in the crown of his head) being pierced when he attained mahasamadhi.
Hard Work:
• If the whole responsibility is thrown upon our own shoulders, we shall be at our highest and best; when we have nobody to grope towards, no devil to lay our blame upon, no personal God to carry our burdens, when we are alone responsible, then we shall rise to our highest and best.
• Keep on steadily. So far we have done wonderful things. Onward, brave souls, we will gain! Work hard. Be holy and pure and the fire will come.
• Dreams can never become a reality without hard work.
Love:
• All earthly love proceeds from the body.
• All hatred is killing the "Self by the self", therefore love is the law of life.
• All things in the universe are of divine origin and deserve to be loved; it has, however, to be borne in mind that the love of the whole includes the love of the parts.
• All this is the manifestation of that One Love, more or less expressed.
• Beggar's love is no love at all. The first sign of love is when love asks nothing, [when it] gives everything.
• Begin to love. Power must go. Nothing must stand between me and God except love. God is only love and nothing else—love first, love in the middle, and love at the end.
Life:
• "First, believe in the world—that there is meaning behind everything."
• "Don't look back—forward, infinite energy, infinite enthusiasm, infinite daring, and infinite patience—then alone can great deeds be accomplished."
• "This is the first lesson to learn: be determined not to curse anything outside, not to lay the blame upon anyone outside, but stand up, lay the blame on yourself. You will find that is always true. Get hold of yourself."
• "Tell the truth boldly, whether it hurts or not. Never pander to weakness. If truth is too much for intelligent people and sweeps them away, let them go; the sooner the better."
• "This life is a hard fact; work your way through it boldly, though it may be adamantine; no matter, the soul is stronger."
• "This I have seen in life—those who are overcautious about themselves fall into dangers at every step; those who are afraid of losing honor and respect, get only disgrace; and those who are always afraid of loss, always lose."
Success:
• "Go on; remember — patience and purity and courage and steady work. . . . So long as you are pure, and true to your principles, you will never fail."
• "Have you got the will to surmount mountain-high obstructions? If the whole world stands against you sword in hand, would you still dare to do what you think is right?"
• "All great undertakings are achieved through mighty obstacles. Keep up the deepest mental poise. Take not even the slightest notice of what puerile creatures may be saying against you."
• "If it is impossible to attain perfection here and now, there is no proof that we can attain perfection in any other life."
• "Things do not grow better. They remain as they are; and we grow better by the changes we make in them"
• "Be good, and evil will vanish for you. The whole universe will thus be changed. This is the greatest gain to society. This is the great gain to the human organism."
Related: 13 Things Highly Successful People Do Differently
Youth:
• Go, all of you, wherever there is an outbreak of plague or famine, or wherever the people are in distress, and mitigate their sufferings…Preach this ideal from door to door, and you will yourselves be benefited by it at the same time that you are doing good to your country. On you lie the future hopes of our country.
• Freedom can never be reached by the weak. Throw away all weakness. Tell your body that it is strong, tell your mind that it is strong, and have unbounded faith and hope in yourself.
• "My hope of the future lies in the youths of character, intelligent, renouncing all for the service of others, and obedient – good to themselves and the country at large"
• "Act on the educated young men, bring them together, and organise them. Great things can be done by great sacrifices only. No selfishness, no name, no fame, yours or mine, nor my Master's even! Work, work the idea, the plan, my boys, my brave, noble, good souls – to the wheel, to the wheel put your shoulders!"
Knowledge:
• Experience is the only teacher we have. We may talk and reason all our lives, but we shall not understand a word of truth until we experience it ourselves.
• "The goal of mankind is knowledge . . . . What man "learns" is really what he discovers by taking the cover off his own soul, which is a mine of infinite knowledge."
• "Stand on your own feet, and assimilate what you can; learn from every nation, take what is of use to you"
• The education which does not help the common mass of people to equip themselves for the struggle for life, which does not bring out strength of character, a spirit of philanthropy, and the courage of a lion — is it worth the name? Real education is that which enables one to stand on one's own legs.
• "If you have knowledge and see a man weak, do not condemn him. Go to his level and help him if you can. He must grow."
• Experience is a far more glorious teacher than any amount of speculation, or any amount of books written by globe-trotters and hasty observers.
Related: Thoughts on Life and Love from the Legendary Bob Marley