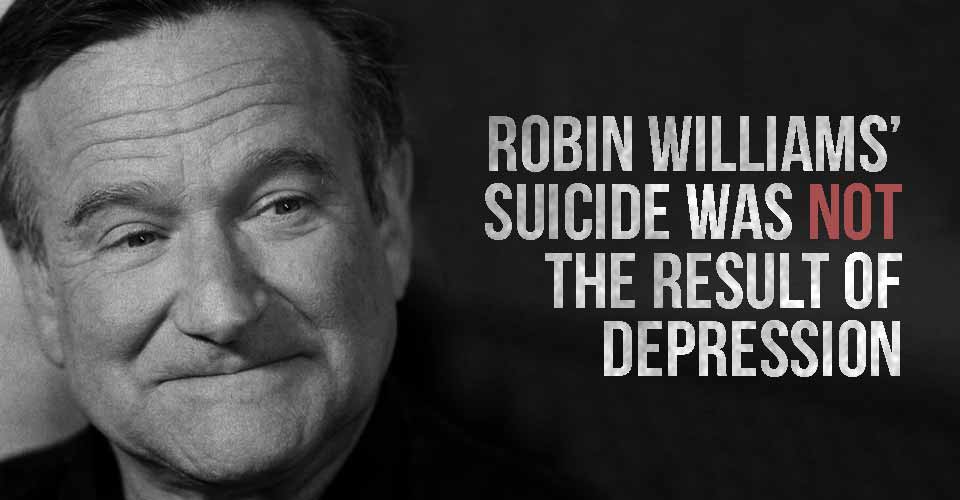 On August 11th of last year, the world lost the great talent and beautiful mind of Robin Williams to suicide. In any case of suicide, the culprit was automatically determined to be depression, but Williams' widow is now speaking out about what really lead to her late husband's suicide. Susan Schneider Williams says that "Lewy body dementia killed Robin. It's what took his life."
What is LBD?
According to the Lewy Body Dementia Association, In the early 1900's, Friederich H. Lewy "discovered abnormal protein deposits that disrupt the brain's normal functioning. These Lewy body proteins are found in an area of the brain stem where they deplete the neurotransmitter dopamine, causing Parkinsonian symptoms.
In Lewy body dementia, these abnormal proteins are diffuse throughout other areas of the brain, including the cerebral cortex. The brain chemical acetylcholine is depleted, causing disruption of perception, thinking, and behavior. Lewy body dementia exists either in pure form, or in conjunction with other brain changes, including those typically seen in Alzheimer's disease and Parkinson's disease."
Read: 10 Ways to Treat Depression Without Antidepressants
LBD is often underdiagnosed because it's symptoms, which include cognitive, physical, sleep, and behavioral changes, are very similar to those of Parkinson's disease and Alzheimer's disease. LBD is not as rare as some might think. 1.4 million people a year are diagnosed with LBD in the US alone, but many doctors still don't realize that symptoms of LBD are not the exact same as the symptoms of similar diseases.
Susan Williams opening up about the disease is going a long way to raising awareness about the disease. In a recent interview (her first since Robin's death) she said, "People in passing… would say to me, God, I wish I had done something more for him. If only I had called him," Williams explained. "And I'm thinking, No one could have done anything more for Robin.
I just want everyone to know that. Everyone did the very best they could. This disease is like a sea monster with 50 tentacles of symptoms that show when they want. It's chemical warfare in the brain. And we can't find it until someone dies definitively. There is no cure."
Read: New Research has Found an Interesting Cause of Depression
She went on to say, "I've spent this last year trying to find out what killed Robin. To understand what we were fighting, what we were in the trenches fighting and one of the doctors said, 'Robin was very aware that he was losing his mind and there was nothing he could do about it,' This was a very unique case and I pray to God that it will shed some light on Lewy body for the millions of people and their loved ones who are suffering with it, because we didn't know. He didn't know."
She concluded by saying, "It was not depression that killed Robin. Depression was one of let's call it 50 symptoms, and it was a small one."