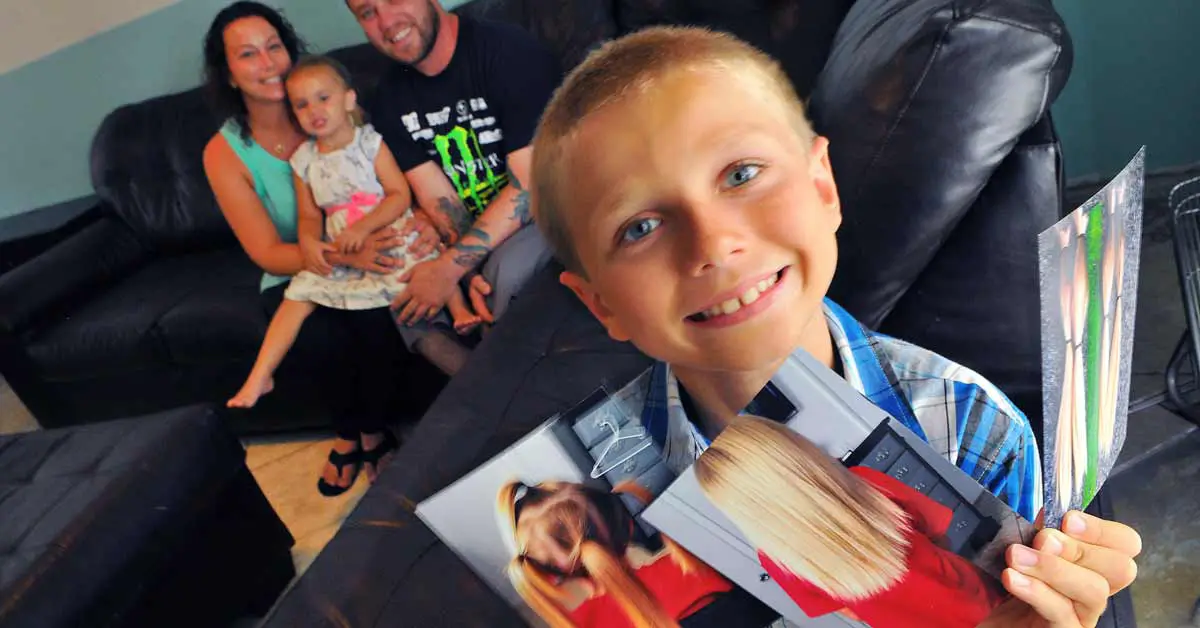 There is an old saying that "What is cool is not always right, and what is right is not always cool". No matter what anyone says, what 8-year old Christian McPhilamy did despite 2 years of bullying and taunting, was both right and extremely cool.
Buy an "Intelligence is sexy" t-shirt!
According to his mother, 28-year old Deeanna Thomas' facebook post:
"Two years ago my son saw a St. Jude commercial that changed his life forever. He chose to do his own research and find a way to help. After 2 years of growing his hair, Christian has reached his goal of donating over 10 inches in 4 ponytails. He has chosen to donate to the "Children with hair loss" foundation. He has endured an awful lot of criticism, and yes even bullying, throughout this time. From his peers calling him a girl to even coaches and family friends telling him he should cut it or offering him money to. Even still, he has never once, strayed from his goal and always took the time to educate others on why he made the choice to grow his hair. I am one proud mommy as always."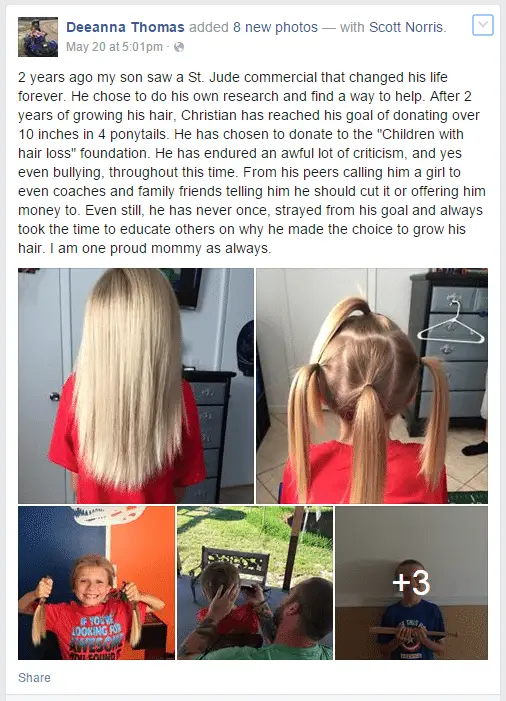 With all the talk about "courage" and "heroes" that seems to be flooding the media from every direction, it's great to see a true instance of a courage from such a young hero. Brittany MacQuarrie, a pediatric oncology nurse who see children fighting cancer every day summed it up perfectly in her comment to Deeanna Thomas' facebook posting:


This is Christian Before he donated his hair: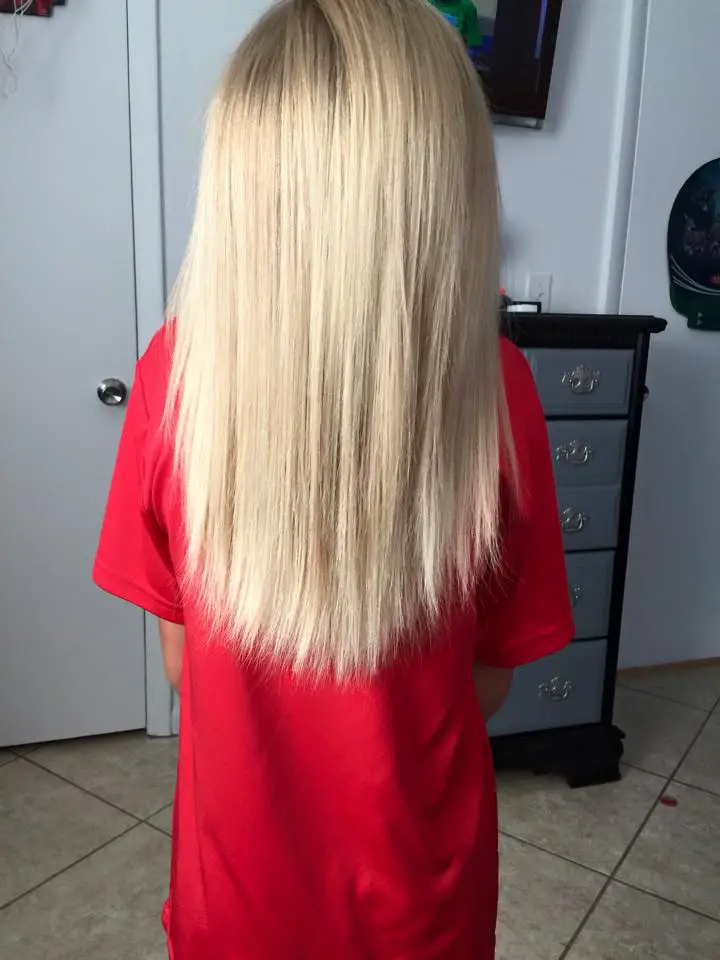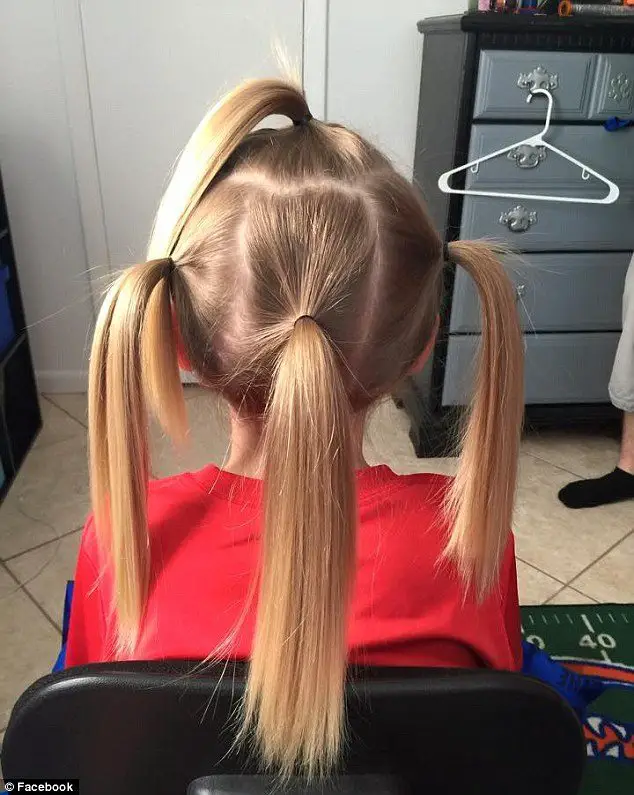 This is the result of 2 years of enduring everyone's jokes and bullying, simply because as Christion said, "I just wanted to give a wig away."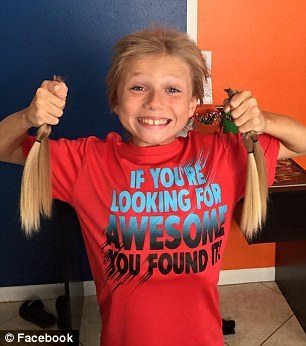 What an amazing little boy.
Images: Facebook