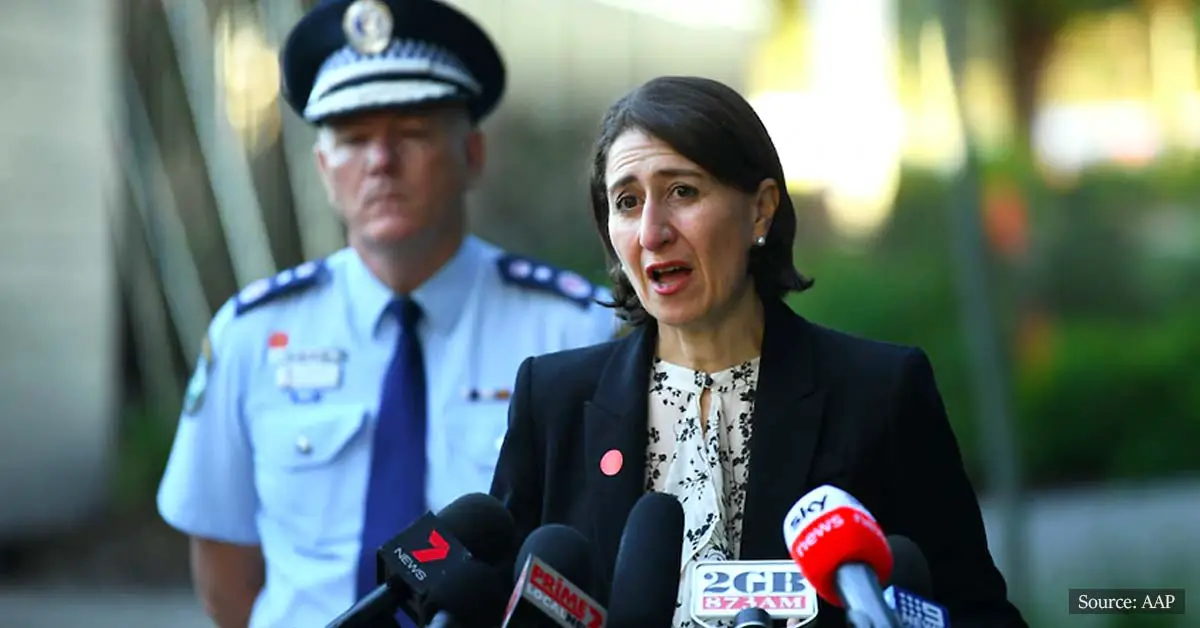 $11,000 fine and six months jail time for anyone leaving home without a "reasonable excuse"
People living in New South Wales, Australia, could face prison up to six months and an $11,000 fine if they leave their homes without a "reasonable excuse".
Recently, the NSW Public Health came up with new restrictions. They made it illegal for residents to leave their homes, except "to obtain food or other goods and services". Other acceptable reasons are work and education that cannot be done from home, exercise, medical or caring reasons, and a limited number of other reasons.
Moreover, gatherings of more than two people are seized, unless those people are members of the same household. The restrictions are reportedly designed to limit the spread of coronavirus in the country.
In case people don't follow the strict limitations, they can be fined up to $11,000, or sent to prison for a period of six months. In some cases, the disobedient individuals may face both. Furthermore, they can be fined extra $5,500 for each day the offense continues.
For associations and companies that fail to obey, the initial fine is $55,000, and for each day the offense continues the additional fine is $27,500.
The allowed "excuses" in the new order are 16. They include attending weddings and funerals, limited to five and ten people respectively. Besides, moving house, donating blood, undertaking legal obligations and accessing public services such as Centrelink and domestic violence services are also among the reasonable excuses.
Another allowed act is the contact between parents and children or siblings, who do not live together. Likewise, priests and other ministers will still be allowed to go to their place of worship or provide pastoral care.
The new order, signed by NSW Health Minister Brad Hazzard on March 30, states:
"Taking a holiday in a regional area is not a reasonable excuse."
The advice of the national cabinet set down by Prime Minister Scott Morrison must be executed by each Australian state. NSW Premier Gladys Berejiklian indicated that her government would enforce the recommendations strongly. She declares:
"I also want to remind everybody that you shouldn't be leaving home unless it is for work, for school, for essential things that you need to buy or else if you need to seek medical attention or exercise. They are the only reasons you should leave home."
Additionally, Berejiklian pleads, in case people can work or study from home, they should. She is clear that people can leave their homes only in exceptional circumstances.
New South Wales is the Australian area with the most coronavirus cases.
The new regime came as they recorded the 2000th confirmed case.
By March 31, the total COVID-19 patients in NSW are 2,032, with 8 deaths. Medical experts are warning that it's still too early to tell if the strict social distancing measures are working.
Police Commissioner Michael Fuller has been placed in charge of the state's overall COVID-19 response. In a letter to his colleagues, he states:
"This decision has been made to affect the level of authority vested in the NSWPF Commissioner and to increase public confidence in government support to the NSW Health operation. NSW Health continues to control the health response to this emergency, however it has become clear there is a greater need for whole-of-government co-ordination in response to the COVID-19 pandemic, beyond consequence management alone."