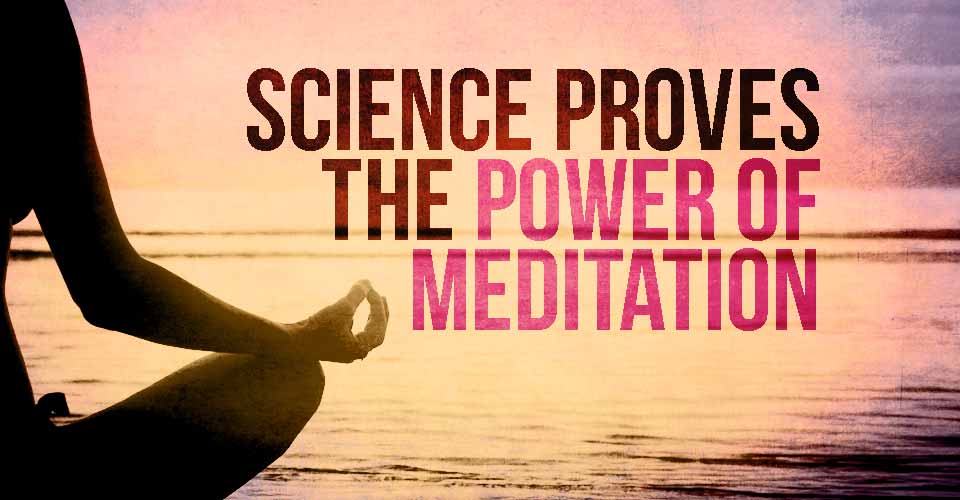 For thousands of years people have practised meditation for physical, spiritual and emotional well being. But there is solid scientific proof as to how meditation actually affects your body.
Buy an "Intelligence is sexy" t-shirt!
Neurological benefits:
Well, it all starts in the brain, during meditation brain scans see increased activity in regions directly correlated with decreased . The default mode network is activated when ones mind is at rest and not focussing on the outside world and has been found to improve memory, self awareness and goal setting.
Emotional benefits:
When scientists compared the brains of buddhist monks to new meditators they found the region of the brain associated with empathy to be more pronounced in the monks. It also literally changes your brain waves and we can measure these frequencies. Meditators have higher levels of Alpha waves which can be shown to reduce feelings of negative mood, tension, sadness and anger.
As if that wasn't enough it also changes our brain shape and size. Studies found that after eight weeks of a meditation program, grey matter was more associated with areas associated with learning, memory processing and emotion regulation and yet the amygdala which deals with stress, blood pressure and fear had decreased grey matter.
Health benefits:
When we look at the entire body, not only do we see decreased blood pressure, but it can also increase the variability of your heart rate, and whilst this sounds harmful, it actually plays a critical role in transporting oxygen and carbon dioxide throughout your body.
In a study where meditators and non meditators were given the flu virus, meditators had the ability to produce a greater number of antibodies and had a greater immune function than their poorly counterparts.
Combatting diseases:
If we go a little deeper, we can even see changes on a cellular level. Your chromosomes have protective protein complexes called Telomeres which help to reduce damage to your DNA and lower cell death.  Shortened Telomere lengths have been linked to several diseases such as Cardiovascular disease, Diabetes, Alzhiemer's and Cancer. Amazingly when cancer survivors completed a meditation program their body showed significant increases in Telomere length. It's believed that psychological intervention particularly decreasing stress has a direct affect on the enzyme Telomerase which has been shown to counteract shortening by adding DNA to the shrinking Telomeres.
Read: Meditation: A Way To Preserve Gray Matter in The Brain
Of course meditation is not a substitute for other medical advice or a healthy lifestyle. It won't cure cancer, but just like hitting the gym can increase your overall health, it seems that meditation is like working out your brain with extra health benefits. And since your brains controls all of you, why not relax and say Ommmm every once in a while?
-References—-
Colzato, L.S., A. Ozturk, and B. Hommel, Meditate to create: the impact of focused-attention and open-monitoring training on convergent and divergent thinking. Frontiers in Psychology, 2012. 3(116): p. 1-5.
Davidson, R.J., et al., Alterations in brain and immune function produced by mindfulness meditation. Psychosomatic Medicine, 2003. 65: p. 564-570.
Goyal, M., et al., Meditation programs for psychological stress and well-being a systematic review and meta-analysis. JAMA Internal Medicine, 2011. 174(3): p. 357-368.
Farb, N.A.S., et al., Minding one's emotions: mindfulness training alters the neural expression of sadness. Emotion, 2010. 10(1): p. 25-33.
9. Kerr, C.E., et al., Effects of mindfulness meditation training on anticipatory alpha modulation in primary somatosensory cortex. Brain Research Bulletin, 2011. 85: p. 96-103.
Ditto, B., M. Eclache, and N. Goldman, Short-term autonomic and cardiovascular effects of mindfulness body scan meditation. Annals of Behavioral Medicine, 2006. 32: p. 228-234.
Epel, E., et al., Can meditation slow rate of cellular aging, cognitive stress, mindfulness, and telomeres. Longevity, regeneration, and optimal health, 2009. 1172: p. 34-53.
Kilpatrick, L.A., et al., Impact of mindfulness-based stress reduction training on intrinsic brain connectivity. NeuroImage, 2011. 56: p. 290–298.
Ospina, M.B., et al., Clinical trials of meditation practices in health care:characteristics and quality. The Journal of Alternative And Complementary Medicine, 2008. 14(10): p. 1199–1213.
Yu, X., et al., Activation of the anterior prefrontal cortex and serotonergic system is associated with improvements in mood and EEG changes induced by Zen meditation practice in novices. International Journal of Psychophysiology, 2011. 80: p. 103-111.
Hölzel, B.K., et al., Mindfulness practice leads to increases in regional brain gray matter density. Psychiatry Research: Neuroimaging, 2011. 191: p. 36-43.
Luders, E., et al., The unique brain anatomy of meditation practitioners: alterations in cortical gyrification. frontiers in Human Neuroscience, 2012. 6(34): p. 1-9.
Hasenkamp, W. and L.W. Barsalou, Effects of meditation experience on functional connectivity of distributed brain networks. frontiers in Human Neuroscience, 2012. 6(38): p. 1-14.
Carlson, L.E., et al., Mindfulness-based cancer recovery and supportive-expressive therapy maintain telomere length relative to controls in distressed breast cancer survivors.